Luca Frati in conversation with Marta Cillero, during Room To Bloom Pavilion in Palermo, November 2021.
Marta Cillero: Luca, could you briefly introduce yourself and your practice?

Luca Frati: I was born in Gubbio in '97. I graduated in 2020 from the Academy of Fine Arts in Venice, Visual Arts section. I am currently attending the first year of the Master of Visual Arts program at Ecal. My practice revolves around drawing, writing, sewing and embroidery. Lately, I have also been integrating performance language into my practice. Speech takes an important role in my performative experience, where reading becomes the main medium of transmission. I am deeply interested in observing through my work the relationships and power dynamics between people. A firm believer in the magical power of language and traces, one can see the use of words in my work, whether written, drawn, stitched or read, as a form of casting and visualizing spells. This does not result in a lack of understanding of reality, but it is a way of using the personal and identity as vessels for political content.

MC: What did you present at Room To Bloom and how does your work relate to your performance?

LF: It is a sculpture entitled Device to watch and to be seen. This device was made as a sculpture and used during my performance But in the night our eyes can see. The work functions as the main scenic medium and through this object I relate to the audience. Both the performance and the sculptural object investigate the ways in which desire is produced and those through which it is transmitted. The whole thing is in constant reference to the body and body language.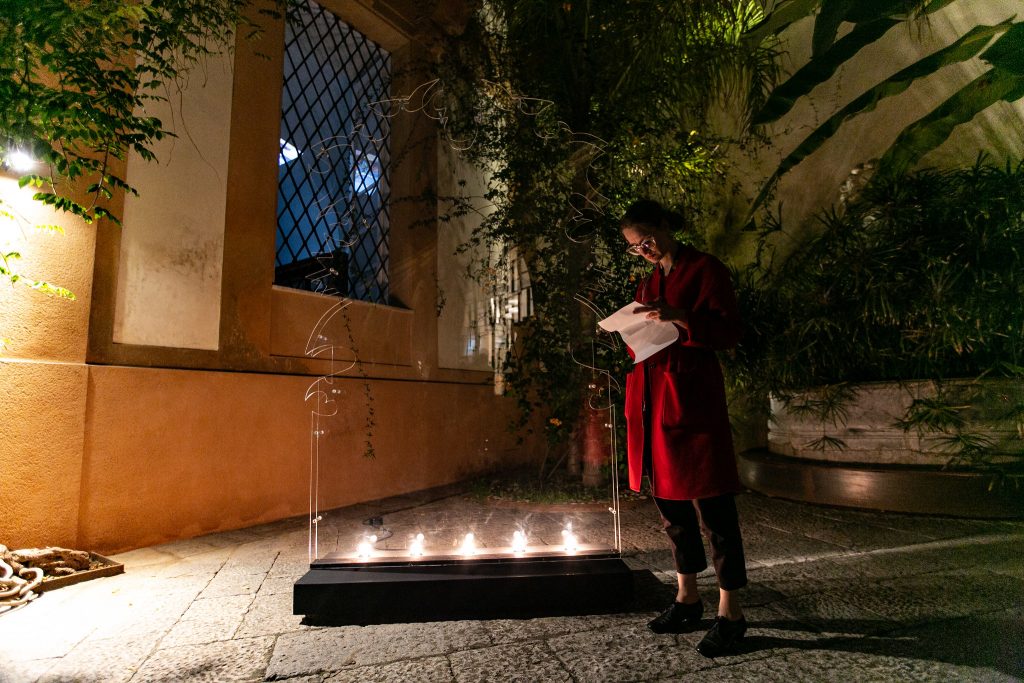 MC: What made you decide to participate in Room To Bloom's call?

LF: As a young queer artist, I decided to set out in search of new artistic and professional opportunities. I thus found the Room To Bloom program and decided to participate. My initial expectations revolved around the concept of community: I was able to experience a sense of community, to meet people working with an approach very similar to mine but also people with different points of view and using a different language. A stimulus to explore unexplored worlds and areas and to contribute to the development of a network of artists who support each other.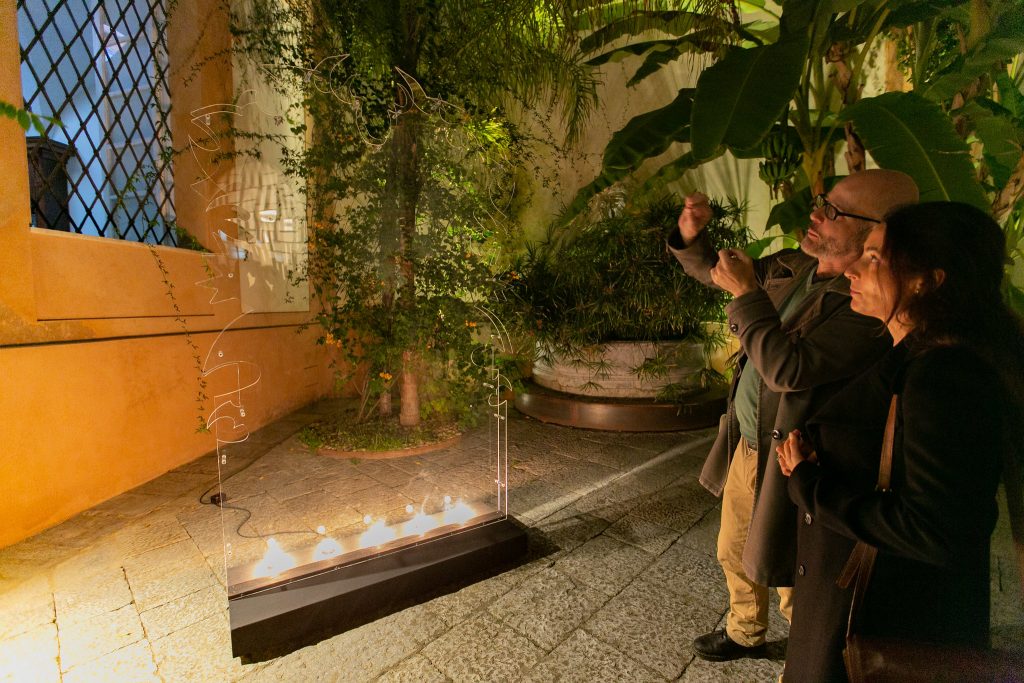 MC: RTB's program works on two basic concepts: ecofeminism and decolonial feminism. Do you feel closer to either of the two approaches mentioned?

LF: My work has a lot to do with transfeminist and queer practices that work on various bodies in relation to gender, the norms that regulate bodies and genders, and how these can be circumvented.
Photos by @Maghweb